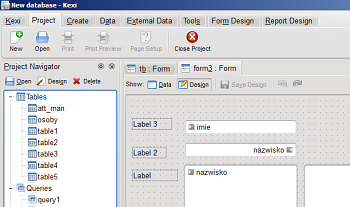 The KOffice team is happy to announce the first beta of the upcoming 2.2 release of KOffice. This release brings back Kexi, the data management application similar to MS Access. The new beta also offers many new features and improvements, for example improved support for Microsoft file formats with the addition of import filters for MS OOXML, and bug fixes.
Release 2.2 will be the first release where external companies and organizations have made significant contributions to development. Nokia has sponsored much work on the general improvements and the converters for importing MS file formats for their Maemo office viewers. NLnet has sponsored the work on RDF metadata and change tracking. KO GmbH as well as NLnet have sent participants to the ODF plugfest and OpenOffice.org conference in Orvieto, Italy.
Read the full announcement for more information on this beta and look in the changelog for details.
---