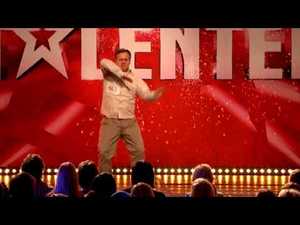 Knut's got talent
Over the last few weeks a phenomenon has been sweeping the cultural headlines of Norway. Qt Community Manager and friend of KDE Knut Yrvin has been amazing the judges of Norske Talenter (Norway's Got Talent) with his robotic moves (YouTube video).
Tonight is the final and Knut has made it to the last few contestants. The streets of Oslo will be silent as everyone will be eagerly watching the Norwegian Ant and Dec introduce the acts. Will Knut triumph or will the judges buzz him out? KDE will be backing him all the way.
Update: unfortunately he failed to make first place, the Norwegian Simon Cowell must have just as poor judgement as the original. Knut will always be a winner with KDE and we look forward to a repeat performance at Akademy. Coverage on YouTube.
---