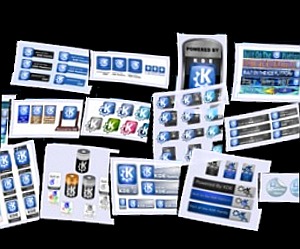 Vote for your favorite
As part of our our efforts to better use our brands, we announced a set of labels for use by people creating KDE software. We chose three options: Powered by KDE, Built on the KDE Platform and Part of the KDE Family and asked for artwork for badges and banners carrying these labels so that they could be used on websites or within applications.
Vote now
We've received a number of excellent designs and now it is time to pick the best. The judging panel will include four members of the KDE promotion team and you.
To have your say, cast your vote over on the KDE Forums by 13 June. The winning design will be unveiled on the Dot.
---