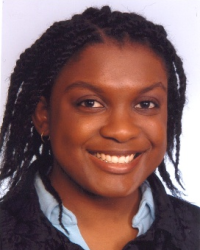 Claire Lotion
This week we heard about the death of KDE contributor Claire Lotion. People within the KDE Community were shocked and upset by this tragedy.
Claire was a vibrant person with strong ideals. She will be remembered for pursuing these ideals, and as a good friend and colleague. She also thought a lot about how KDE as an open source community could find connections to the real business world. Her energy, fresh look at things, positive mindset and intense commitment inspired many people. So did her dancing.
Claire spoke at major KDE conferences and was particularly active with the Multimedia meeting in Zundert, the Netherlands. Without her, the event would not have happened. She did the fundraising, handled the organizational matters, and managed to get people to and from the event location. It brought people together from all around the world (from as far away as Australia). Most had never met each other in person. It also changed how KDE meetings have been done since then, helping to shape the concept of developer sprints, now one of the most important activities in KDE.
We wish the family strength and comfort in dealing with this tragedy. The next major KDE software release (planned for the first of August) will be dedicated to Claire's memory. We will do everything in our power to make that release rock and make her proud of us.
---