After four months full of work, the KDE Telepathy team is back with another release. Version 0.4 of the Instant Messaging suite for KDE Workspaces now supports making audio and video calls right from the desktop. It also adds the ability to browse chat logs. We focused strongly on stability and performance, so most of the improvements are "under the hood". In addition, work was started to have a Kopete log importer in the next release.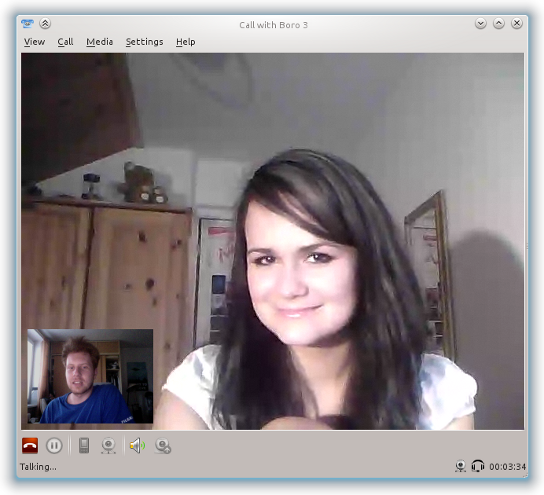 User Interface
Plasma Integration Tech Preview
Groundwork was done for further Plasma integration, so tech previews of new Plasma components can be tested:
a Chat Plasmoid allows you to communicate without switching windows. It sits in your panel and pops up with new messages.
a Contact List Plasmoid shows the presence of your buddies and lets you start a chat with them.
the KRunner interface makes it easy to search for contacts and start chats.
Even though these Plasma components are alpha, they are integrated with the release and installed by default. We encourage you to try them out. Please report bugs, ideas and suggestions at the KDE Telepathy Bugzilla or our new forum, where we continuously watch and provide support.
Opportunity to Contribute
Our wiki pages are being revised to create a central place for basic support and guidance for common tasks. If you are a KDE Telepathy user and you'd like to help the project in ways other than coding, this is your chance. Visit the #kde-telepathy IRC channel on Freenode.net or email our mailing list. We are always very happy to welcome any contributors, so if you feel like joining a KDE project, we'll get you started.
Getting KDE Telepathy
You can grab the sources for KDE Telepathy 0.4 from KDE's FTP network.
Thanks for all the continued support!
---