In May a group of three Okular developers met for four days at the Blue Systems Barcelona office to hack on the KDE universal document viewer.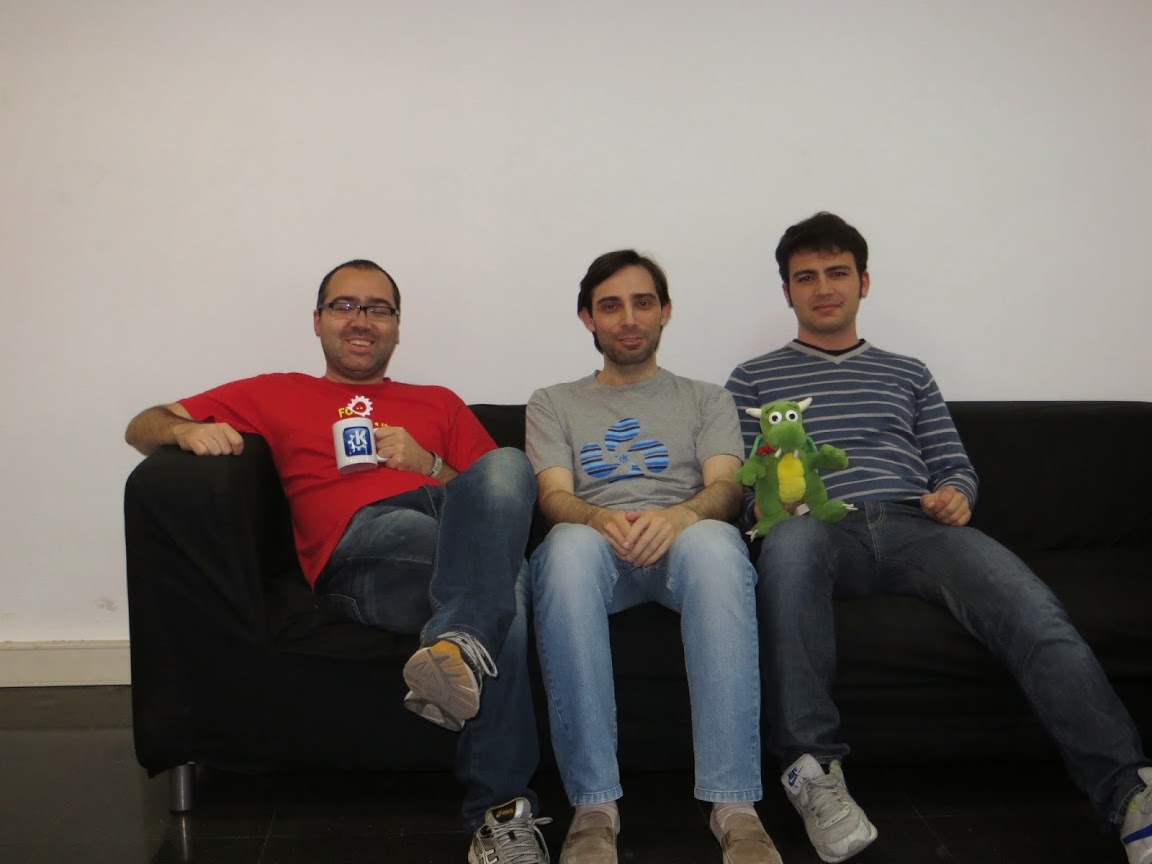 Albert Astals Cid, Luigi Toscano and Fabio D'Urso
The first day the team triaged a lot of bugs resulting in a nice drop of unconfirmed bugs. There are still a lot of UNCONFIRMED items in that chart, almost all of them are wishes that we didn't know how to omit on the chart.
During the next days there were discussions about ideas and implementations, including:
Mimetype backend priority now that we have a txt backend that can open almost any file
Investigation about a printing regression regarding hardware margins in newer versions of CUPS
Removal of lots of widget code from backends
Idea of creating a command line okular2text application to test libokularcore which can be used in a gui-less environment.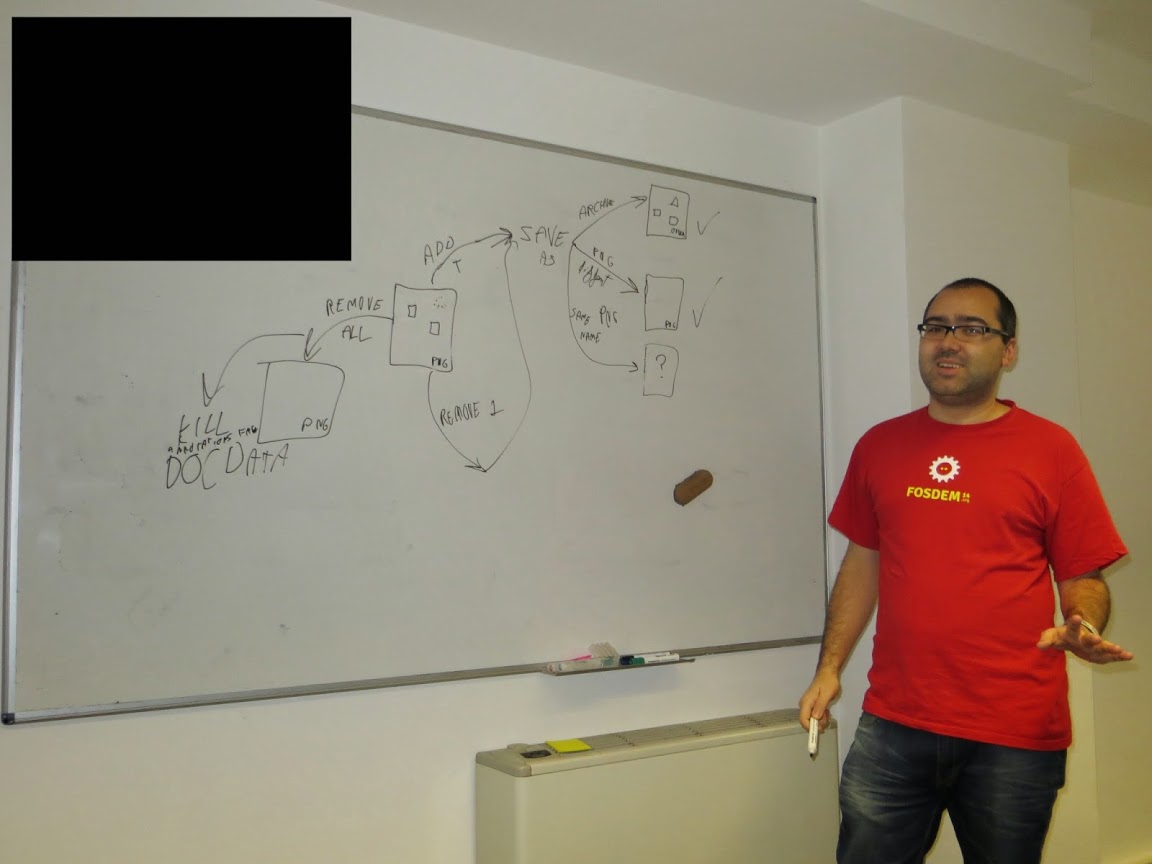 Albert talking about the workflow for saving documents
We decided that when porting to KF5 we will aim to have libokularcore be dependent on QtGui but not on QtWidget.
The most important item we discussed was how Okular saves file data. The proposal is to never autosave, making Okular act more like an editor. This has implications for bringing up old autosaved content if autosave was not used any more. By the end of the last day, we think we developed what seems a good plan. Now we only need time to code it ;)
---