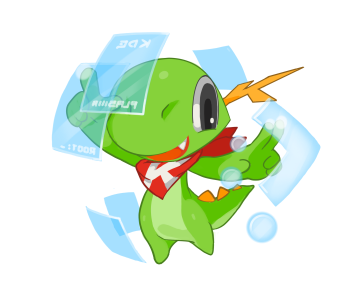 Plasma Konqi
Tue, 24 Mar 2015. Today KDE releases a bugfix update to Plasma 5, versioned 5.2.2. Plasma 5.2 was released in January with many feature refinements and new modules to complete the desktop experience.
This release adds a month's worth of new translations and fixes from KDE's contributors. The bugfixes are typically small but important and include:
Translated documentation is now available
Create gtk-3.0 directory before putting the settings file into it. Commit.
KScreen: fix rounding error in updateRootProperties(). Commit.
KWin: Fix installation of GHNS material. Commit.
Plasma Desktop: Extract UI messages. Commit.
---