There is a new KDE Slimbook on sale as from today. The KDE Slimbook II is svelte and smart on the outside, but powerful and fast on the inside.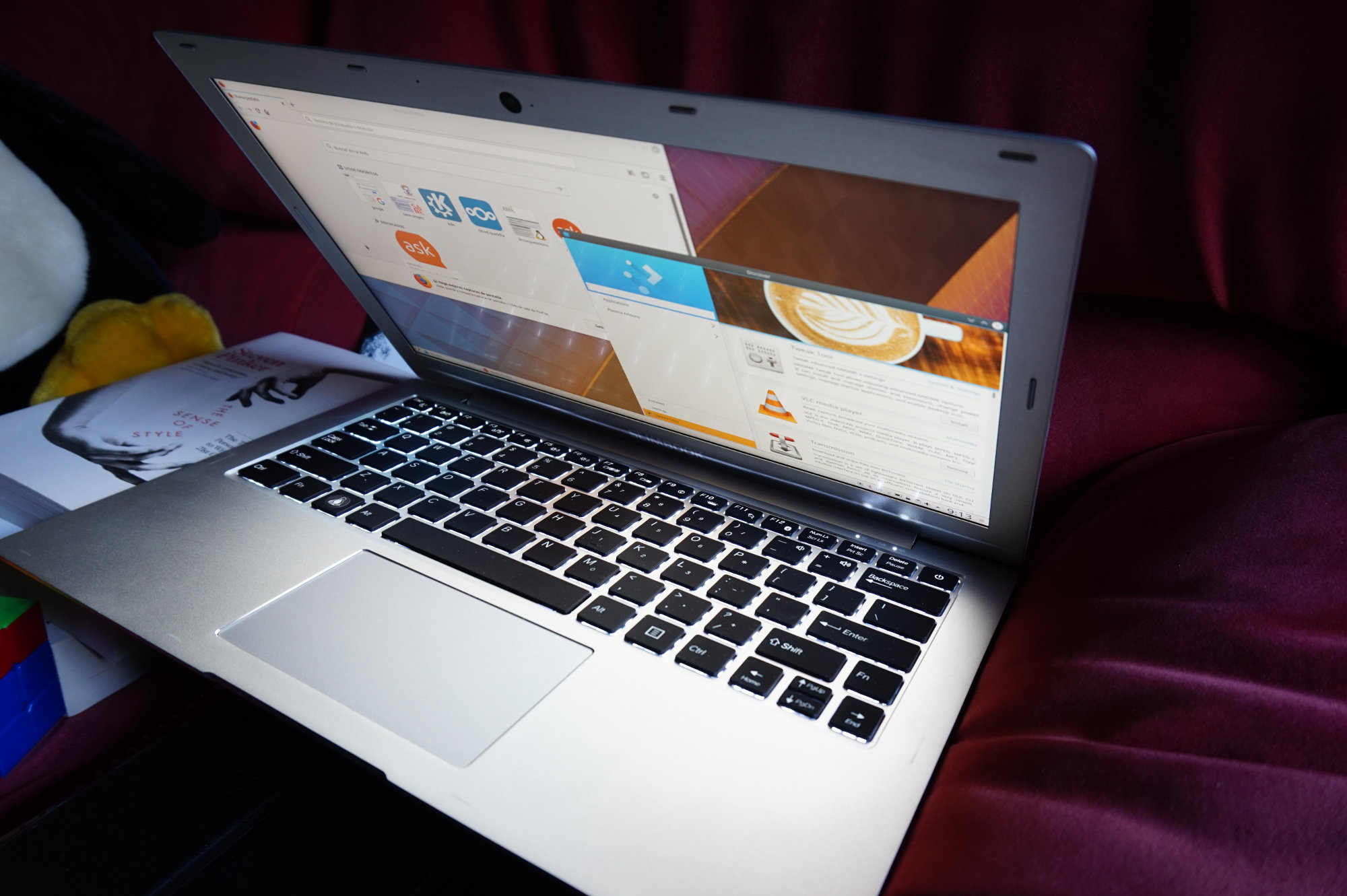 To start with, it comes with a choice between an Intel i5: 2.5 GHz Turbo Boost 3.1 GHz - 3M Cache CPU, or an Intel i7: 2.7 GHz Turbo Boost 3.5 GHz with a 4M Cache. This makes the KDE Slimbook II 15% faster on average than its predecessor. The RAM has also been upgraded, and the KDE Slimbook now sports 4, 8, or 16 GBs of DDR4 RAM which is 33% faster than the DDR3 RAM installed on last year's model.
Other things to look forward to include:
a crisp FullHD 13.3'' screen,
the dual hard drive bay that gives you room for a second hard disk,
a bigger multi-touch touchpad that supports all kinds of gestures and clicks,
a slick backlit keyboard, more powerful WiFi antennas,
and 3 full-sized USB ports, one of which is the new reversible USB-C standard.
You can check out the KDE Slimbook's full specs here (note that the Katana II is made by the same people and is the same hardware, but does not come with KDE neon pre-installed and pre-configured).
The KDE community has worked closely with Slimbook to make sure that everything works as it should. After test-running the KDE Slimbook II extensively, we can confirm it is sleek, we can confirm it is powerful, and we can confirm that beginners and power users alike will enjoy this full-featured and modern Plasma-based laptop.
---