Submitted by devaja on Wed, 2015/07/15 - 12:43pm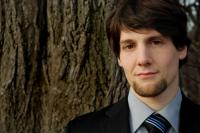 At Akademy 2015, one of the most awaited keynotes this year shall be that by Matthias Kirschner and here we have a conversation with his charming self in person. For all those who need a reason to change their mind to attend Akademy, Matthias gives many more.
Tell us a bit about yourself?
Hey there, I am Matthias from Berlin, I work for the Free Software Foundation Europe, and I love it. Describing oneself is one of those really difficult tasks, you will hopefully know a little more about me after this interview. Or better still, why don't you just find out for yourself at this year's Akademy!
---