Continuing their impressive record of quick delivery of fresh KDE software, the KDE Windows team is pleased to announce the immediate availability of packages with the latest KDE release for the Windows platform.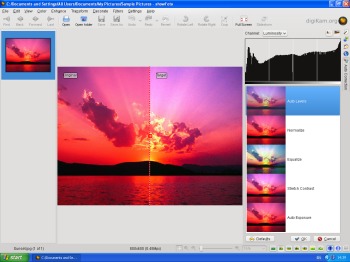 showFoto 1.1 on Windows
The installer provides not only most of the applications from Software Compilation 4.4, but also the latest versions of a number of independently released KDE applications. Highlights include the latest stable version of digiKam (and the KIPI plugins) and Konversation. Although Amarok is not yet included in the installer there is progress being made.
Packages have been split from the KDE modules allowing easy installation of just what you want to use. The KDE Windows developers are also introducing metapackages that make it possible to easily install groups of popular applications from for example KDE Graphics, the KDE Software Development Kit and KDE Games. Metapackages are not yet functional in the installer but are expected in a future release.
As always, you can install KDE applications on your Windows platform using the latest installer (Windows executable). Please remember that KDE software on Windows is still a work in progress, so not all applications are suitable for day to day use at the moment.
---