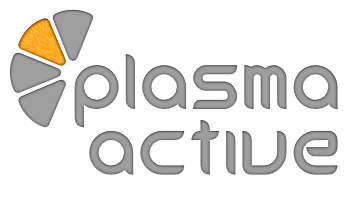 KDE has released the third stable version of Plasma Active, KDE's device-independent mobile user experience. The Plasma Active user interface is touch-friendly and works well across a range of devices. It is designed for personalized productivity, a complete mobile experience right from the first start-up.
Its Activities function gives users a natural way to organize and access applications, files and information. Compared to previous versions, Plasma Active Three provides a noticeably better experience with its enhanced and expanded set of apps, improved performance and a new virtual keyboard.
New Apps
Files is a new default application in Plasma Active. It is a file manager, but, unlike most others, it isn't based on folders. Instead users can search for documents by file type, creation time and semantic information such as Tags. Files does not use the file system directly; it organizes documents with Nepomuk, Plasma Active's underlying semantic engine.
Okular Active is Plasma Active's new Ebook Reader. Okular Active is built on the technology which also drives the desktop version of the popular Document Viewer, and is optimized for reading documents on a touch device. Okular Active supports a range of file formats, such as PDF, EPub, Open Document, and many others.
Through Plasma Active's Adds Ons , thousands of ebooks are available for free, with paid applications and content coming soon.
Champions: Kontact and Calligra
With Calligra Active and Kontact Touch, Plasma Active delivers scalable and proven applications for office and groupware tasks, with a focus on interoperability. Kontact Touch supports many groupware solutions, and brings calendaring, email, contact management among other features. Calligra Active has excellent support for most common office file formats such as OpenDocument and Microsoft's .doc, .docx, .xls and .xlsx.
Better Performance
KDE developers have put a lot of effort into improving the performance of the user experience, its applications and underlying libraries. These improvements bring a snappier and more visually coherent user interface, and make using Plasma Active a more enjoyable experience compared to previous versions.
Collaboration with Mer
Mer is the leading openly developed Linux-based OS for mobile devices. It is based on work from the MeeGo Project. With the size of the Core OS reduced to the bare essentials, Mer delivers performance. It is also a fully open development project, and thus supports fundamental Plasma Active design principles—openness, user freedom, collaboration.
Improved Text Input
Thanks to a new virtual keyboard based on Maliit—the input method used on devices such as Nokia's N9 smartphone—Plasma Active Three makes text input easier. The new virtual keyboard is faster and more convenient to use and offers great flexibility for system integrators.
Roadmap: More Apps, Qt5 and File Synchronization
In future releases, users can expect support for a wider range of devices, easier synchronization of data across devices, an improved user experience through the use of Qt5 and KDE Frameworks 5, and more applications for popular uses.
Plasma Active is openly developed, free software. It's built on the Mer operating system and runs on a number of devices—popular x86-based tablet computers, ARM-based hardware such as the Archos G9 series, and emerging touch-enabled devices as well. There are no artificial technical barriers to adoption and extension. This makes Plasma Active the perfect platform for customizing taken to a whole new level—write your own app or create an entirely new device experience. No barriers, only possibilities.
The KDE team is currently working to bring a Plasma Active-based tablet to the market to demonstrate its capabilities fully and offer users a fresh and open alternative to existing mobile operating systems. Participation in Plasma Active is welcomed, through individual contributions or by joining the Make * Play * Live partner network as an official support or distribution partner.
---