Submitted by jriddell on Wed, 2016/01/27 - 4:59pm
Our series of articles by Google Code In students continues with this review of graphing applications KmPlot by Andrey Cygankov.
---
Studying maths, I often work with functions and graphs. Graph plotter KmPlot is a great help with this. A list of its features shows it can do enough to solve even the most difficult tasks.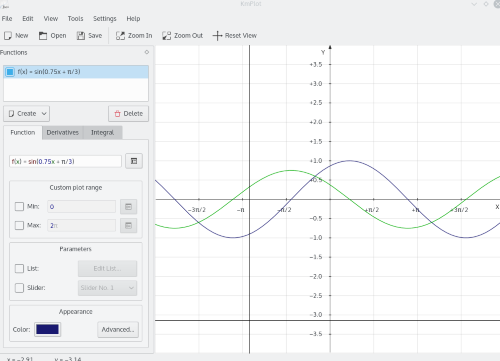 Drawing a function and its derivative.
---