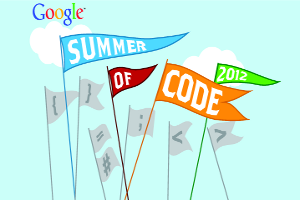 We are glad to announce that KDE has been accepted as a mentoring organization for Google Summer of Code for the 8th time. We look forward to working with great students throughout the summer again.
To find out more about the program, visit the GSoC website and pay special attention to the FAQ and timeline - print it and hang it on the wall in your work room.
If you want to take part in Google Summer of Code as a student, now is the time to start working on your application. Ask questions in the IRC channel #kde-soc on freenode or join the KDE Summer of Code mailing list. We will be happy to help you. Also, get tips about how to write a good proposal and how to have a successful project. Blog posts of students from last year can be useful as well.
Don't be shy! It is important to get in contact right away with the team you want to work with to talk about your application. You can either come up with your own idea or get inspired by our ideas list. New ideas are always welcome.
We hope to see many great applications from students all around the world. Enjoy the summer, show your code - be part of KDE!
---