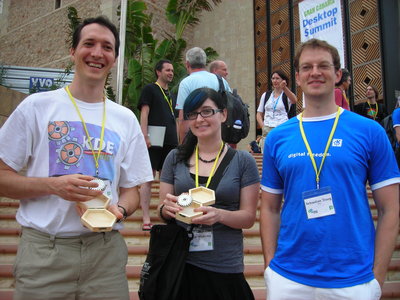 Award Winners David Faure, Celeste Lyn Paul and Peter Penz accepted by Sebastian Trueg
The Akademy Awards for 2009 have been announced, celebrating the best of KDE contributors. As always the winners are chosen by the winners from the previous year. Read on for the winners.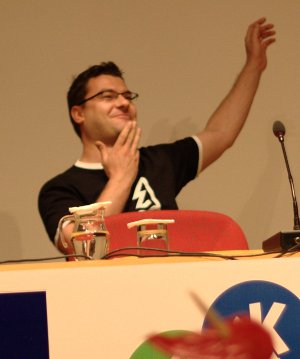 Aaron Seigo, as played by Sebas, one of last year's winners presenting an award
Peter Penz
Peter Penz is the developer of Dolphin and won the award for best application category. Unfortunatly Peter was not at Akademy so his award was accepted by Sebastian Trueg on his behalf.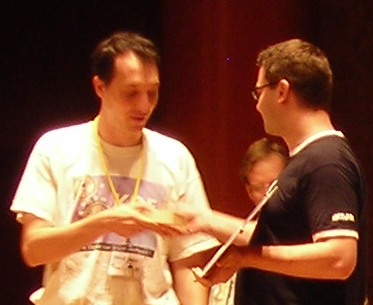 David Faure accepts his prize
David Faure
David Faure is one of KDE's longest serving developers. He won the Jury Selection category for greatest service to KDE.
Celeste Lyn Paul
Celeste is a member of KDE's Usability team and a contributor to OpenUsability.org. She accepted the award for greatest non-application contribution to KDE. She said she was pleased at the community's acknowledgement of the work of the usability team and how it proved that improvements were noticed and appreciated.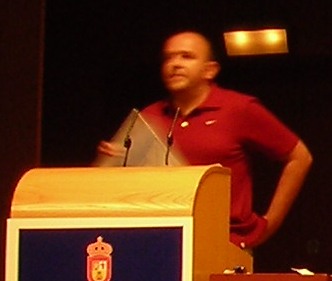 Augustin
Augustin Benito Bethencour
The final award was given to the Akademy organiser Agustin. In his acceptance speach he said he accepted the award on behalf of the whole organising team. The conference was going to make a big difference to the attitudes of people to Free Software in the Canary Islands he said.
---