For people who prefer the KDE 3.5-style desktop, a new version of the Trinity Desktop Environment (TDE) has been released. Trinity is a continuation of the KDE 3.5 Desktop Environment with ongoing updates and new features. Trinity Desktop Environment 3.5.13 source code is available and the project also provides packages for Debian, Ubuntu and Fedora. Read on for an overview of what is new in Trinity 3.5.13!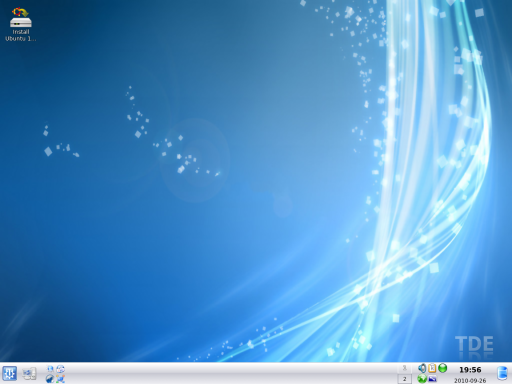 Features and fixes
There has been a number of changes and improvements to Trinity in the 3.5.13 release. The most visible of those are:
Added new "Monitor and Display" control center module for system-wide single/multi monitor and display configuration
Integration with applications like Firefox and NetworkManager with a new DBUS notification client
A new compositor is included and several applications including Amarok have been modified to take advantage of that
A new widget theme, Asteroid, has been added and the GTK-Qt theme engine has been improved
An optional Secure Attention Key has been implemented to further secure the login and desktop lock dialogs
The quicklaunch kicker applet has been improved and Kicker can now have "Deep Buttons"
KRandr now has DPMS support and Gamma configuration
There is also a number of new applications added to this Trinity release:
kbookreader
kdbusnotification
kmymoney
kstreamripper
Under the hood
The Trinity project is working hard to make TDE 3.5 easier to maintain. Many of the modules have been ported to CMAKE in this release. There have been cleanups of a number of libraries, and many stability fixes. For example, Flash no longer segfaults Konqueror and the lockups caused by OpenGL screensavers have been fixed.
The Trinity project also announced that they are taking over Qt3 maintenance from now on.
Congratulations to Trinity!
While the KDE community is focused on developing the 4.x series of KDE Platform, Plasma Workspaces and Applications, we welcome and support the efforts of the Trinity Project to provide a desktop environment for those who want to continue using the 3.x series!
---