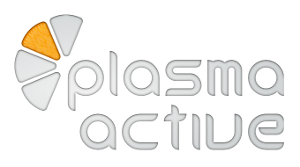 Plasma Active Two has been released. In just two months, the Plasma Active development team has made significant improvements over Plasma Active One. The release announcement has more information, including a video and sites for downloading and installation instructions.
A video introduction to Plasma Active Two, which also appears on both the live and installable device images, can be viewed below or downloaded.
Improved User Experience
The Plasma Active team used valuable user feedback and real-world usage to improve the end-user experience significantly over Plasma Active One. As a result, operation is more natural, faster, easier and smoother. Default settings were adjusted to provide a better "out-of-the-box" experience.
Better Performance
Functions are more fluid. In some cases, they are more than 10 times faster than Plasma Active One. The QtQuick-based interface has been optimized for a much-needed performance boost.
The team's ultimate goal is to provide a good Plasma Active experience on devices with as little as 256MB of RAM and sub-1GHz processors. Plasma Active Two is a move in that direction. Developers will continue to focus on this goal in upcoming releases. Future development will support Plasma Active running on a wide range of devices that support touch interaction.
Recommendations
Plasma Active Two has one significant new feature―Recommendations. Plasma Active is now able to learn usage patterns. It analyzes that information to make recommendations based on what the user is doing at the moment―a valuable feature for computing-on-the-go. This capability is based on the "semantic desktop" of KDE Nepomuk and happens right on the device. No Internet connection is required. This brand new technology is not available on any other mobile device.
Expanded Device Support
In the last two months, Plasma Active has been brought up on over a dozen different kinds of devices using both Intel and ARM architectures. At least two announcements are expected within the next month about the availability of tablets with Plasma Active Two pre-installed.
Getting Involved
Plasma Active is fully open and transparent in design, development and deployment. There are plenty of opportunities for companies and individuals to participate. Plasma Active Three development―focused on features―begins in January, and is expected to be released in Summer 2012.
The release announcement has information about how to get involved.
Thank You
Thanks to community supporters, developers, designers, release and packaging experts, hardware hackers and project leaders for making Plasma Active Two a reality in such a short time. Plasma Active depends on technologies from KDE, Qt and Linux; thanks also to everyone who has contributed through those projects.
---