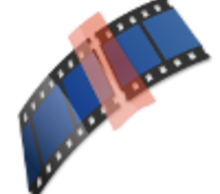 Video editing has evolved from a niche market in the computer world to something that computers are simply expected to do. It's a tall order to be everything to everyone. But if any video editing software comes close to that mark, it's Kdenlive—a KDE Applications star. With a strong commitment and a plan for making major improvements, the Kdenlive team is raising money. Please help out if you can.
Kdenlive is KDE's industrial-strength non-linear video editing application. Like the rest of KDE software, Kdenlive is feature-rich, well-integrated with the rest of the user environment. It's flexible, intuitive and a pleasure to use, even if only for YouTube shorts. Our company uses Kdenlive for professional film production and I've written about it for professional editors.
What many people don't realize is that within the filmmaking community, the number of video editing platforms has been sharply reduced. And some of the most game-changing editing applications have drastically changed how video editors have to use those editing applications. Alienated video editing pros are desperately seeking alternatives. Kdenlive is poised to fill the void, and even advance by leaps and bounds.
One thing that makes Kdenlive unique and attractive for many editors is its ability to ingest media without arbitrary restrictions on how the media is brought onto the computer. There's no requirement for a Firewire port or direct media import from an SD card, as there are in many popular proprietary programs. Kdenlive uses a powerful multimedia backend that puts control into the editor's hands where it belongs.
The user interface of Kdenlive is familiar, using a video editing paradigm that has worked for decades. It is an interface that most professional editors see no reason to abandon. Interestingly, this UI not only works for professionals. It's intuitive and works just as well for new and amateur editors who may not need advanced features. It works fine for simple basic edits on personal video projects. Whether or not the user requires advanced features like proxy clips and chroma keys, Kdenlive is an easy entry point to making movies.
Kdenlive sometimes surprises its users with innovative thinking. Well before other popular video applications featured it, Kdenlive used precise color curves (rather than the more traditional color wheels) for its color correction workflow. Those who know color have consistently been amazed by the power provided by this new take on an old process.
In an effort to add even more features and polish to their fine product, the Kdenlive team has started a modest fund-raising campaign. They have a deadline of April 30th and a goal of $4000. With this funding, the Kdenlive team will be able to do full-time development for two months.
Whether you are a professional video editor looking for the perfect platform for your creativity, or a home user wanting to cut video for fun, Kdenlive is an important and exciting project. Even if you're not interested in video editing, Kdenlive's quality benefits all Free and Open Source Software.
Donate now, and be a part of Kdenlive's success!
---