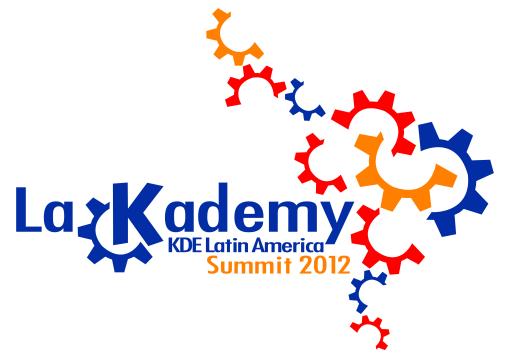 Latin America is a big place with many opportunities for KDE; major deployments of KDE software are proof. Over the years, groups of KDE developers have emerged in Argentina, Brazil, Chile, Colombia, Peru, and probably other places. These groups work together to make a better KDE. As we know, meeting and talking in person is important to strengthen the bonds in a community. So we decided to organize a Latin American meeting of KDE contributors following the lead of the first Akademy-br in 2009. Like Akademy-br, the first LaKademy will be similar to a sprint for developers and one for people interested in promoting KDE in this part of the world.
The first LaKademy is taking place in the city of Porto Alegre, Brazil from April 27th to May 1st, 2012. People were invited from Brazil, Argentina, Peru, and Colombia. 12 known KDE contributors have confirmed their presence, along with 6 newcomers. Current KDE contributors recommended newcomers based on their abilities and their potential to become long-time KDE contributors.
During the five days of the event, we will work on the following activities:
Artwork
KDEedu: Cantor and Rocs
Plasma Active
Plasma Network Management
Promotion
Translations
KDE-games
And more!
We expect this meeting to provide more maturity to Latin American groups and help pave the way for new contributors. It will be a good opportunity for us to share experiences and learn from each other. We plan to have fun and make new friends, because that's very important too.
Thanks to KDE e.V and Claudia Rauch for supporting the event.
---