Submitted by

Anonymous (not verified)

on Fri, 2016/08/12 - 11:19am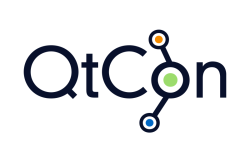 From 1 to 4 September 2016 the communities of KDE, Qt, FSFE, VideoLAN and KDAB join forces in Berlin for QtCon. The program consists of a mix of Qt trainings on day 1, unconference sessions, lightning talks and more than 150 in-depths talks on technical and community topics on days 2 to 4. Track topics range from KDE's Latest and Greatest, Testing and Continuous Integration and QtQuick to Free Software policies and politics, Community and Beyond code. Check out the program.
---