Submitted by nightrose on Mon, 2010/03/15 - 8:37pm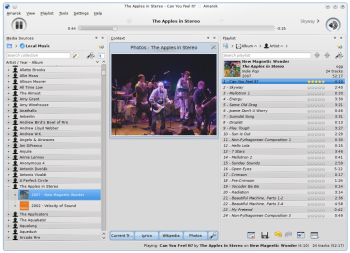 The Amarok team just released Amarok 2.3.0. It comes with many bugfixes and improvements such as a new funky toolbar and a rewritten file browser featuring much better integration with the rest of Amarok. Read the release notes and enjoy rediscovering your music!
Oh and a new Amarok Insider is out with some tips and tricks including how to search your music collection easily.
---